About Us
Our Story
25 Yrs: We Strive to Elevate Your Experience
Elevated Catering Company is about bringing a higher standard to your catering experience. We are inspired by all the details, bringing together all the small details to create a grander experience. At Elevated Catering Company, we take pride in turning your life moments into truly special and memorable occasions. Elevated Catering strives to set the perfect tone for your event, big or small, by including the best seasonal and local ingredients, perfect place settings, and all the detailed accouterments.
"We will strive to elevate your experience."
Executive Chef/Owner, Brian DePaulis, left his hometown of Winston-Salem, North Carolina to study Hotel and Restaurant Management in Wilmington, North Carolina. Aimed at becoming Triad's best culinary professional, Brian fell in love with the food industry. His professional career started off in the corporate world learning the business nuances of the food industry but quickly realized that creating great food was a love and passion.
Chef Brian DePaulis spent eight years in Raleigh, North Carolina before returning to Winston-Salem and accepting a position as Executive Chef of Providence Catering. Over time, Brian's desire to start his own company came to fruition. His goal? "To bring a more elevated and refined experience to catering in his hometown," says Brian. What makes Elevated Catering Company different from all the rest?  It's their customizable ability to create unique, memorable events for our clients. While the catering company provides sample menu ideas for each type of venue, they offer a VIP-style catering experience tailored to their client's needs. "We love food, and we want to share our passion for hospitality with others," says Chef Brian DePaulis — Our culinary team builds extraordinary events for families, corporations, organizations, and individuals alike.
Our company is a family-based company owned by Brian and Jennifer DePaulis. Like Brian, Jennifer is also a native of this area and owns, Lusso Hair Studio, located in Winston-Salem, NC. "Personal connections with the community are what drive us, and it is the foundation of everything we do", says Brian. "Because we customize specifically with our client being the focus, every event is tailored around "who" or "what" and that's what inspires us."
So whether you are looking for a corporate productivity-boosting lunch or need an unforgettable cuisine to celebrate the special wedding couple, Elevated Catering Company can create a unique, full-flavored menu sure to make your event an absolute success!
services
Planning a Fabulous Event?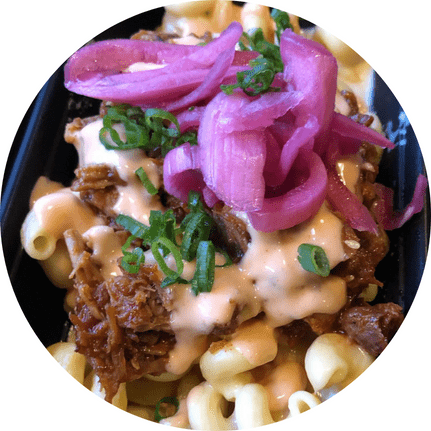 book today!
Let us cater your memorable event!