Elevated Catering Company
"Experience exceptional taste... let us elevate your next event."
Our Story
About Us
Allow Elevated Catering Co. to Elevate Your Next Catering Event
25 yrs. – Elevated Catering Company offers a catering experience like no other, by providing a higher standard and attention to detail that is second to none. Our goal is to create truly special and memorable occasions for our clients, big or small. We achieve this by using the best seasonal and local ingredients, perfect place settings, and detailed accouterments. As Executive Chef/Owner Brian DePaulis says, "We will strive to elevate your experience."
Features
Menu
Try one of our 'Signature' dishes by Chef Brian DePaulis.
services
Planning a Special Occasion?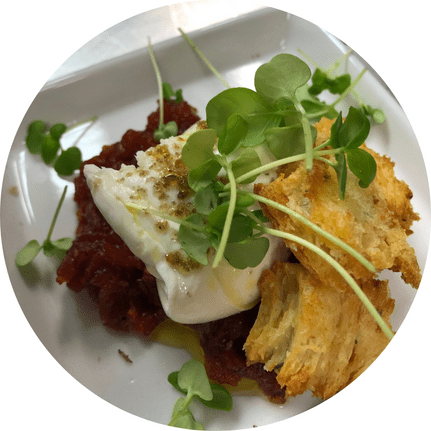 book today!
Book Your Dream Event Today!
testimonials
Clients About Us

The sandwich was great, mashed potatoes were even better. Loved that the meal was just different than any of the normal stuff we get around town.

Very personable, professional, and the food is amazing!

Elevated is the best up-and-coming Catering Co. in the Piedmont area by far! After experiencing numerous other caterers in the NC Special Events and Wedding industry over the years, Elevated outperforms across the board— flavors, options, and service… all top-notch and would recommend to anyone looking for a memorable culinary experience. Thanks again!

Great food, Great service!! The Chef goes above and beyond to please you! Highly recommend

10/10 Highly Recommended! I'm here to vouch, this guy makes great food! The chef is a true master of his craft…

Brian is not only a creative chef, but his food is delicious! You will not be disappointed with Elevated Catering Company.

Brian takes great pride in his food and it shows. Highly recommend!

The food was delicious. Can't wait to have them again. Try them… you won't be disappointed!

Great food! Always friendly and creative!